Tout en Co.
19 rue Saint Thomas
46100 FIGEAC
FRANCE
karen@toutenco.com
Phone : +33 (0)6 31 23 60 48
Hemp-Act
Pierre Amadieu
Betille
46120 LACAPELLE-MARIVAL
FRANCE
contact@hemp-act.com
Phone : +33 (0)5 65 33 79 79
OVH 
2 rue Kellermann
59100 Roubaix
FRANCE
Phone : +33 (0)9 72 10 10 07
The company
Hemp-Act SAS: a capital of 3000 euros, registered with the Register of Commerce and Companies at Cahors under the number 85110077600018, headquartered at Betille, 46120 Lacapelle Marival.
Phone number +33 5 65 33 79 79, email address: contact@hemp-act.com
Access to the website
This site is accessible everywhere, 7 days a week, 24 hours a day, except in cases of force majeure, scheduled or unscheduled interruption and which may result from a need for maintenance.
In case of modification, interruption or suspension of the site, the Owner cannot be held responsible.
Data collection
The site ensures that the User's personal information is collected and processed with respect for privacy in accordance with the French law n°78-17 of January 6, 1978 relating to information technology, data files and freedom.
Under the Data Protection Act of January 6, 1978, the User has the right to access, amend, delete and oppose his personal data. The User exercises this right: any use, reproduction, distribution, marketing, modification of all or part of the Site, without the authorisation of the Owner is prohibited and may result in legal action and prosecution as provided for in particular by the Intellectual Property Code and the Civil Code.
Photo credits
© C. Pelaprat biljara.com
© Pierre Amadieu
© Freepik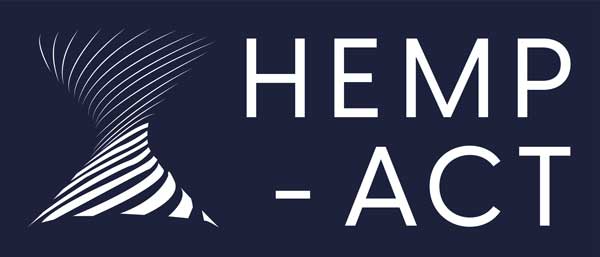 Betille, 46120 Lacapelle-Marival
FRANCE
contact@hemp-act.com